No matter the creative area, whether it's music, writing, painting, or any other field that requires immense innovation, those who truly excel in generating timeless art are the ones who captivate, inspire, and educate, while simultaneously making their creation relatable to the audience.
Music, in particular, has the power to do all of this, and then some. Through just a few words, a powerful beat, or the right tone in the performer's voice, a keen observer can take what they heard, and emblematically apply the useful content to their own clever endeavor.
With this understanding, I have complied a list of albums for the aspiring creatives who are either looking for insight, or are unsure how to properly express themselves to the fullest in their field. Included with the following projects are brief elements that outline why each of the referenced pieces of work are beneficial for the heeder. For this article, I limited it to solo projects, as the life of an originator is best understood through one musician's mind.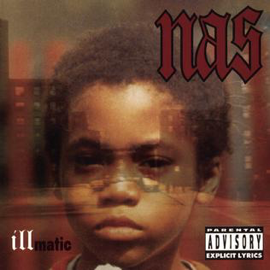 Nas – "Illmatic" (1994)
Through its vivid imagery of life within the Queensbridge housing projects, to the impeccable flow, Nas' Illmatic is the quintessential for what an immortal musical album should look, feel, and sound like. The intellectual rhymes and storytelling skills were enough to take these tracks to the moon, but the production from Pete Rock, Q-Tip, DJ Premier, L.E.S. and Large Professor, sent Nas' debut album to a stratosphere that not many works have gone.
For inspiration, focus on Nasir Jones' ability to paint a lucid picture of his life, and startling surroundings, while also laying out a message of hope, no matter what cards were dealt.
Message: Beyond the substance, think about the thematic presence of your work, and surround yourself with a winning team.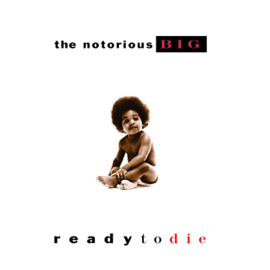 The Notorious B.I.G. – "Ready to Die" (1994)
Hardcore street energy, mixed with mainstream charm, Biggie's Ready To Die was packed with massive hits, but truly stood out because it showed the transition of a street kid to a musical maven. Christopher Wallace took his life 'from negative to positive' and, through his otherworldly talent and willingness to be brutally honest and personal, made it feel like you could make it happen too.
For every successful creative, it all started out as a dream. Lock-in on Biggie's strength to not only appeal to a large audience, but also remain true to who he was. RIP B.I.G..
Message: No matter your past trials or tribulations, you have the ability to shift your mindset and extract greatness from within. Also, audiences love authenticity.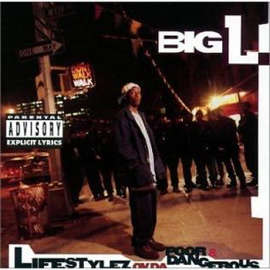 Big L – "Lifestylez ov da Poor & Dangerous" (1995)
Although Big L's Lifestylez ov da Poor & Dangerous did not go gold like his posthumous project, The Big Picture, the late Harlem rapper's inaugural album wowed hip hop fans through the artist's' ability to entertain, exude a strong amount of self-confidence, and flat-out rhyme. In order to reach the top, one must see greatness in themselves first, and L certainly did.
Zone-in on the tenacity in his work, but also his attention to detail. Big L did not waste one bar, and had this rare ability to make you laugh at his witty punchlines, yet, at the same time, leave your head spinning over the uniqueness of his wordplay. A true wordsmith. RIP Big L.
Message: Direct attention on the little things, and carry an abundance of belief in your art.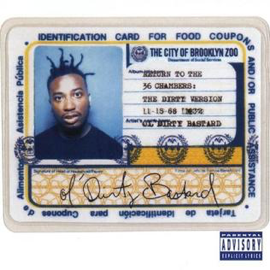 Ol' Dirty Bastard – "Return to the 36 Chambers: The Dirty Version" (1995)
Besides the fact that this album possesses two anthems, "Brooklyn Zoo", and "Shimmy Shimmy Ya" the real reason Return to the 36 Chambers: The Dirty Version is on this list is because of the emcee delivering the tracks. The 'One-man army, Ason" was as unique and original as they come, which is why hip hop heads still praise him to this day. In order to standout in the creative space, one must go left, when the bulk go right. Dirty understood this to a tee, and refused to be anything but himself.  RIP Big Baby Jesus.
Message: Be unique.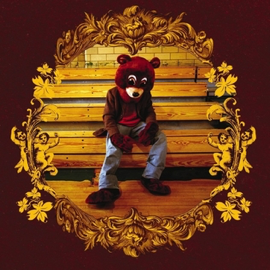 Kanye West – "The College Dropout" (2004)
By means of his art, Kanye West broadcasted to the world that, if you firmly believe in yourself, step up to the plate with tyrannous passion, and explicitly refuse to listen to the naysayers, anything is possible. Ye figuratively ties a Superman cape around the listeners back, and insistently preaches the power of perseverance and certainty in one's goal.
The album is filled with hit records, but to get a pulse on the project, and a feel for Kanye's relentlessness, listen to "Last Call".
Message: There are going to be a lot of decision-makers in your discipline who, at first, might not see your worth. Don't listen.